Corel Photo-Paint's CPT File Format
by John Paul Chacha on Sun, 10th Feb 2019. Read 4216 times.
Chasys Draw IES was recently updated to support all flavors of CPT, including CPT7, CPT8 and CPT9, including those produced by Corel Photo-Paint 2018. Starting for version 4.58.01, Chasys Draw IES can open, edit and convert CPT files (see
YouTube video
).
There are four types of CPT files: CPT6, CPT7, CPT8 and CPT9. CPT6 files are basically TIFF files, and many applications can open them. The other three are proprietary formats for which Corel does not provide any specifications/documentation whatsoever. For me, that meant spending 2 months staring at the binary listings of several CPT files in a bid to figure out what was going on. That was a slow and frustrating journey, but I cracked it eventually, making Chasys Draw IES the first non-Corel application to fully support the CPT file format.
The journey ahead, however, is even tougher than cracking the format: that journey is trying to get that feature to the people who need it. There are probably thousands of people out there who are stuck with CPT files that they need to work with, but with the Corel suite going for in excess of USD 600, purchasing a copy of that software is simply not an option for them. Chasys Draw IES could be the perfect solution for them, but they've probably never heard of it, or if they have, they don't know that it can work with their CPT files.
So, the CPT struggle continues, with the focus being mainly on adding features (for example, text object extraction) and on getting the information out there.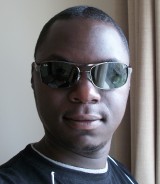 Quick Links
Popular Articles
Other Content
Donations
Did you like the article?
Kindly make a donation via PayPal to keep the projects going.