The Buruburu That Was
by John Paul Chacha on Wed, 5th Sep 2018. Read 5668 times.
My parents moved to Nairobi sometime around 1970 and were the amongst the first residents of Buruburu Estate. My siblings and I were born and raised there. In other words, I'm a true Nairobian, born and raised within a 10-kilometre radius of the KICC.   
The Buruburu you see today is a pale shadow of what it was in the 70s and 80s. The houses were all white with tan accents and red fire-brick tiles. We had short picket fences in the front yards and bougainvillea fences in the back yards. Each front yard had one tree surrounded by grass; there were concrete tiles lining the path from the gate to the front door. City council workers swept our roads with brooms every morning and they'd unclog our drains every Saturday. Once every month, they'd pass by to trim our hedges. You know those garbage trucks you see in movies which have integrated gabbage crushers and mechanical arms to pick up trash cans and dump the contents into the crusher? The city council had those, and they'd come by every so often to empty our bins, which were council-issued stainless steel bins that we kept in the concrete sheds that doubled-up as house-number markers and gate-posts.   
The houses were organized into courts; each court had a central green area with trees and grass surrounded by approximately 20 houses split into four rows with a mix of bangalows and mansionettes. The green area was raised slightly to make a small hill. Security was excellent; people only started replacing the picket fences with concrete walls in the late 80s. Every other court had a mini-market which was built as part of a corner house. The person who bought that house had the option of running a shop there, and most did. Those mini-marts came complete with a shaded waiting area where customers could sit as they wait their turn.   
All the estates in Nairobi were designed such that from any point within the estate, you always had a school within 500 metres. Starting from the northernmost corner of Buruburu Phase One, you had Nairobi River Primary School, then Buruburu One Primary. As you entered Phase Two, there was Bidii Primary and Harambee Primary. Same story applied for the rest. The schools were extremely well maintained and had massive playgrounds. We all walked to school because the distances were short enough, and we occasionally did so with our teachers because our teachers were our neighbours.   
I remember the first time I visited someone in Lang'ata. Those lucky bastards lived in heaven; Lang'ata was where our fathers' bosses lived. Everything about Lang'ata said "you have arrived". The flats that now dominate the Lang'ata landscape only existed in Civil Servants' quarters in the Nairobi of old; we called them "Sivoh". Every locality had its own Sivoh. For Kariobangi, Sivoh was the group of flats on Mutarakwa Road. For Buruburu, it was the flats opposite Buruburu Prudential and Buruburu Police Station. Even by today's standards, those flats were very well built.   
The Karura forest complex was much larger then; areas such as Ruakara were part of the forest proper. Those tall trees you see near NYS extended all the way to Buruburu, and half of the playground of Nairobi River Primary was a proper forest complete with snakes and wild rabbits and mongooses. The Kiambiu slum did not exist; that entire area between Buruburu and Moi Airbase was swampy grassland. At some point in the late 80s, some Akorino farmers moved in and started tilling the land; eventually, they started putting up temporary homes and a few years later, a slum developed.   
The Nairobi River was clean. So clean, in fact, that one of our pass-times was going there to look for multicolored fish -- I don't know the species. We would then play hide and seek between the tall trees and the houses. Temperatures in Nairobi were far much lower than they are nowadays, 24°C was a very hot day. I suspect that it had something to do with the trees. The city was much smaller then; areas like Kasarani, Umoja, South C, Lang'ata and Westlands were the furthest you could go and still claim to be within Nairobi. Ongata Rongai was a town in Kajiado and as far as we knew, Ruai was a village in Machakos. Kangemi was someone's shags (rural home).   
I've always drunk tap water; tap water in Nairobi was clean and safe to drink, and it was always there. A dry tap is something that I first saw as an adult. The water was so clean and we were so used to it that whenever we'd go to the village and swim in the waters of Lake Victoria, I'd develop sores that would become open wounds. The smell of sewage is something we'd only come across on the very rare occasions when council workers would open the manholes to service the sewer system, and only if we elected to watch. I hear that there are some places where this smell emanates from the taps.   
Did you that Nairobi had a traffic and cycle park? We went there as kids to be taught about road safety; the place had little roads with junctions and roundabouts and traffic lights; an entire park dedicated to teaching people how to use roads. I'm not sure I remember where it's located. I'll Google it, assuming it still exists.   
I could go on and on about the Nairobi of old, but let me end here by saying this: Nairobi has changed and deteriorated far much more than most people realize; politicians talk of returning it to its former glory, but I strongly doubt if they fully appreciate what that statement means.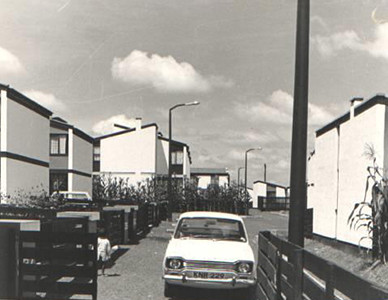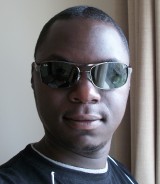 Quick Links
Popular Articles
Other Content
Donations
Did you like the article?
Kindly make a donation via PayPal to keep the projects going.